Welcome to Danztech Movement, the place our passion for performing arts calls home. We strive each day to help our students reach their full potential.
Founded in 2016 by Melody Tee, we aim to sustain a positive environment for everyone to master the essence of performing arts. Over the years, our platform has become dancers' second home. At Danztech, everyone feels loved, safe, driven and challenged. Together, we can create a limitless future.
Danztech Movement focuses on personal development through performing arts. We provide students with not only the technical dance skills but more importantly, the guidance to foster a love of dance and a joy of movement. Each programme provides the opportunity to cultivate, accomplish, and develop techniques and performance with self-confidence and creativity.
We believe training in a positive environment focuses on building virtuous character among our students. Our faculty members come from diverse cultural and dance backgrounds, and we aspire to encourage a generation of lifelong movers and dance enthusiasts. Essential life skills such as punctuality, responsibility, teamwork, respect, and reliability are at the core of principles. We empower our students with courage and brilliance to lead them to success in anything they pursue and to have the opportunity to inspire others through the art of movement.
Build memories together with us, make lifelong friends, great work ethic, and learn to dance in a supportive environment. Join our family today.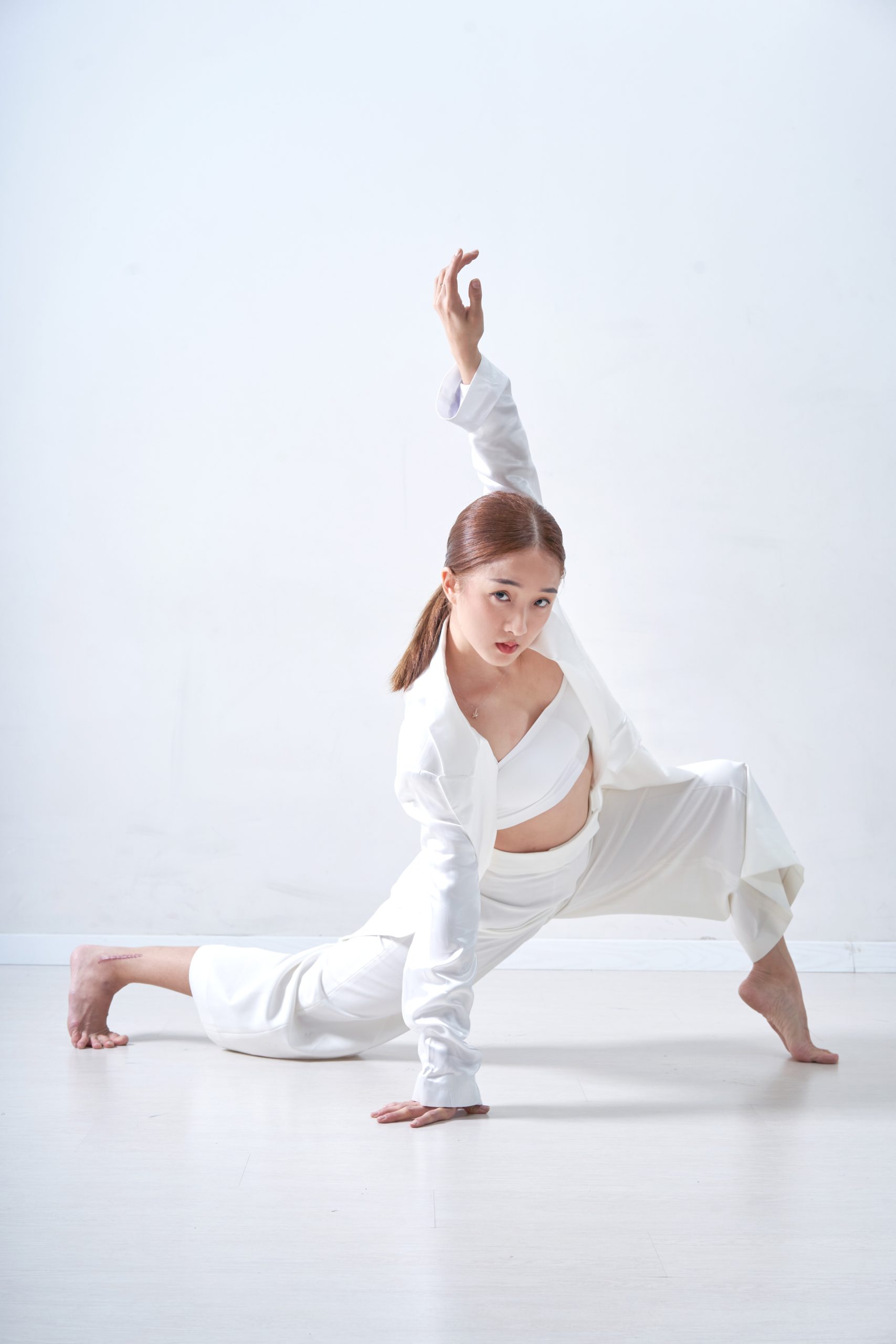 Hi, my name is Melody, I am a dancer, choreographer and trainer. Danztech Movement is a passion project I started in Subang Jaya during my pregnancy. Initially, it started as a fun project but soon Danztech Movement has become a full-fledged studio with instructors and a growing number of students over the last 4 years.
My journey as a dancer began with the love of upbeat and energetic music and movement as a teenager. Captivated by the expression of fluid dance movements, I took a chance by auditioning for a diploma programme at LASALLE College of the Arts.
As a student, I made sure I took every opportunity to learn and advance my technique since I was a late starter to train professionally. One of my fondest memories was being recognised and awarded sponsorship by The National Art Council (Singapore) that allowed me to perform internally at Dubai, Indonesia, United States, Sri Lanka, and India.
Directing choreography presented the opportunity to work alongside talented dancers, it was here where I truly began developing a love for teaching and guiding fellow dancers. I found myself as being responsible towards my students who have followed and believed in me to help them in their artistic journey. I want to support and nurture students and add value in their own unique way.
I hope to bring together many different circles of beginners, and dancers in contemporary dance into a harmonious community movement.
Danztech Movement pushes the boundaries of contemporary dance, inspiring viewers with
brand-new artistry and amazing innovative movements. Our studio international accolades include:
"Never Apart" by Melody Tee was awarded "Best Overall Production", "1st runner-up" & "Best dancer (Nina Lee Eunsol) – 1st runner-up in Short & Sweet Junior Dance Competition, KLPAC
Dancers: Nina Lee 1st runner-up "Best Dancer", Zara Eliza, Luanne Lee, Victoria Wong, Chia Wen Xin
"Sit Tight"by Melody Tee was awarded the "Premier Cup" for being the highest score for the troupe category in Asia Pacific Dance Competition, Bangkok
Dancers: Feyee Bethany, Lee Joo Yee, Vanessa Khoo, Esther Yong , Tze Xin, Grace Wong, Elaine Holai, Gloria, Jessie Liew
"Gravitated by the present"by Melody Tee was awarded Champion, "Best Choreography" & "Best Overall production" in Canaan International Dance Competition
Dancers: Stella Tuam, Chia Wen Xin, Kylie Lim, Rochelle, Victoria Wong, Chyi Ean, Lee Xinyao, Chia Wein Shuen, Clarissa Lee , Jessie Liew, Ng Mei Li, Luanne Lee, Jesebel Lee
"Gravitated by the present" by Melody Tee was awarded "Mercedes award for creative excellence", "Overall production", "Best Choreographer Award" & "Best Female dancer" in Short & Sweet dance competition, KLPAC
Dancers: Chia Wen Xin "Best Female Dancer", Stella Tuam, Jessie Liew, Jess Lim, Feyee, Jesebel Lee, Chia Wein Shuen , Lee Xinyao, Chyi Ean, Ng Mei Li, Luanne Lee, Victoria Wong, Michelle Song, Rochelle , Cass Lim
Student performance choreographed by Melody Tee was awarded "Best Overall Champion" in contemporary/jazz dance category for Hong Kong Challenge Cup Dance Competition
Champion (group) & 1st runner-up (solo/duo) dance category for "Andong Maskdance Festival", South Korea
"Festival Director Award" in Short & Sweet Dance Competition, KLPAC